Install Theme
Your web-browser is very outdated, and as such, this website may not display properly. Please consider upgrading to a modern, faster and more secure browser. Click here to do so.

This Tumblr is dedicated to the Robert James Gier,
DISCLAIMER: I do not own the pictures and videos posted on this site (unless otherwise stated). Photos are linked and credited to their respective owners.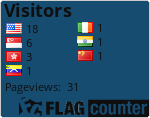 Mar 10 '12
★
46 notes
(via
hellyeah-azkals
)